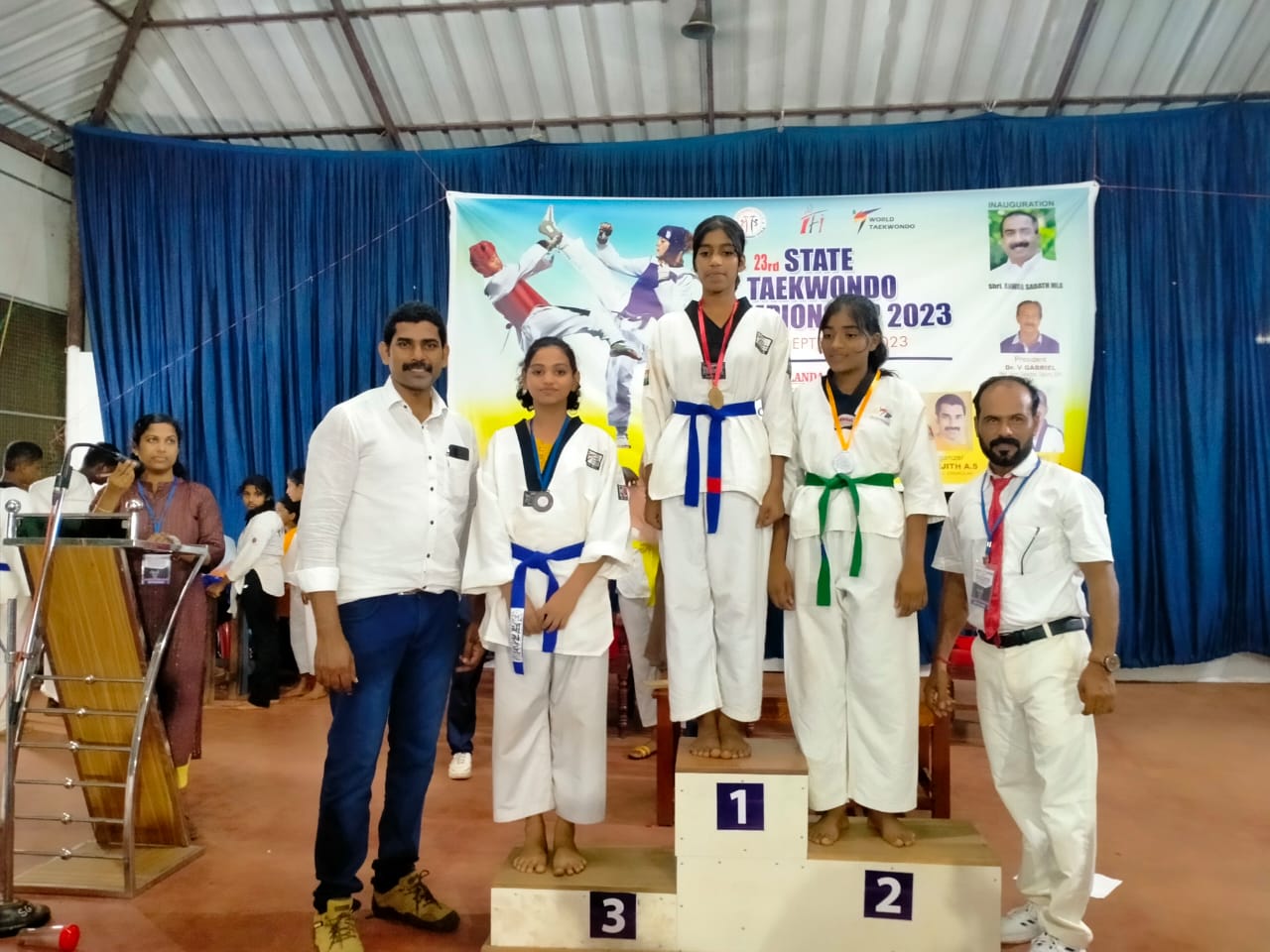 State Taekwondo Championship 2023
Nandita. C (VII) secured third prize in State Taekwondo championship (under 44kg category Girls) conducted at Aluva .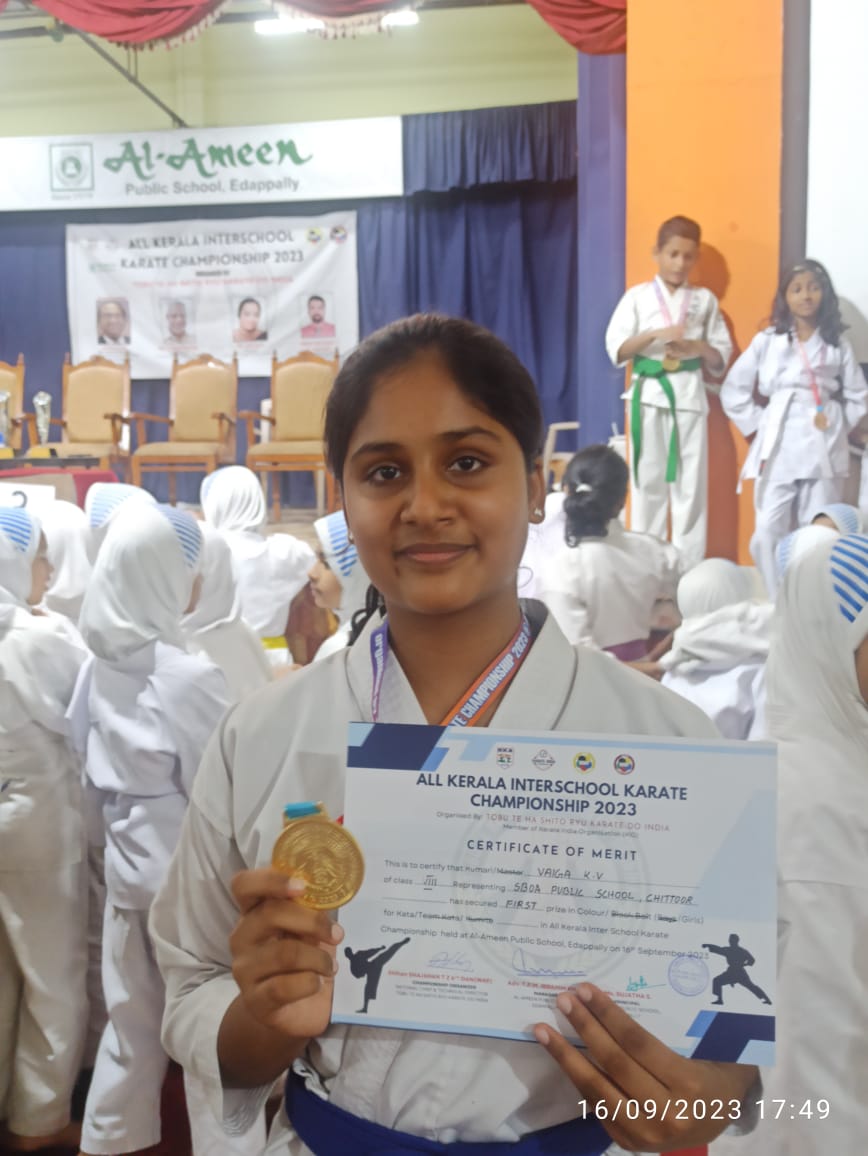 All KERALA INTER-SCHOOL CHAMPIONSHIP 2023
In the All Kerala Interschool Karate championship held at Al-ameen School Edapally , Vaiga K. V (VIII) secured the first prize.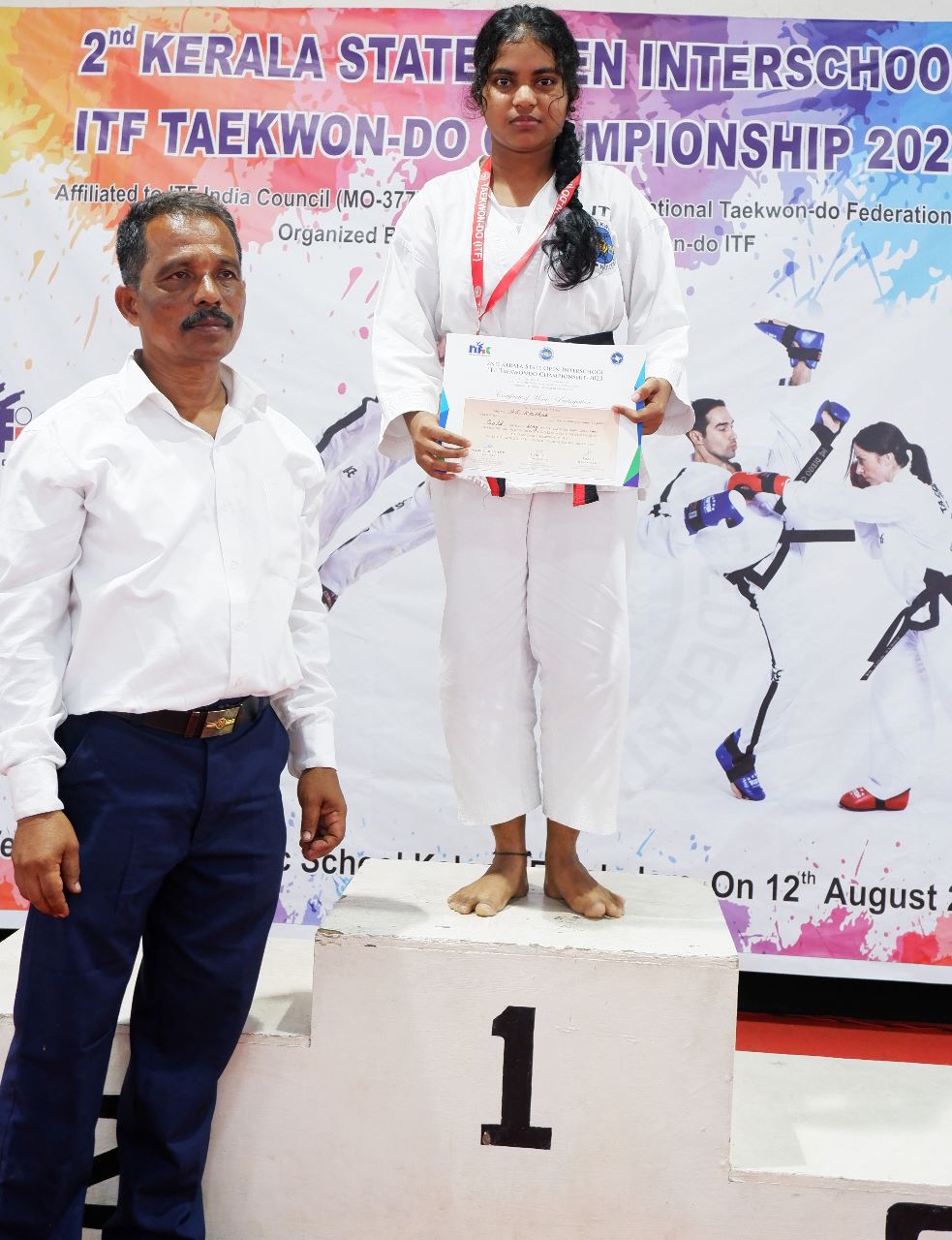 KERALA STATE OPEN INTER-SCHOOL
ITF TAEKWONDO CHAMPIONSHIP 2023
In the Second Kerala State Open Interschool ITF Taekwondo Championship 2023 , at Greets public School Kaloor  A. S. Krishna (X) secured gold for sparring (fighting) in  Bronze- tuls (pattern)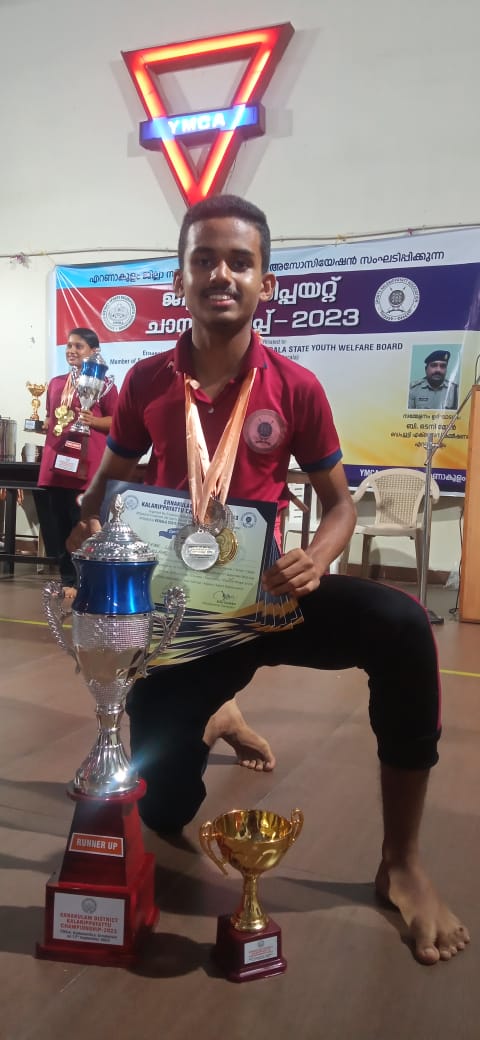 ERNAKULAM DISTRICT KALARIPPAYATTU CHAMPIONSHIP 2023
In the Ernakulam District Kalarippayattu Championship held at YMCA Kadavanthra  2023 , Amal Ullas (IX) won CHAVUTTI PONGAL (gold),VAALVALI (gold), CHUVADU(silver),MAYPPAYATTU (silver), KAYPPORU (silver),VADIPPAYATTU (silver)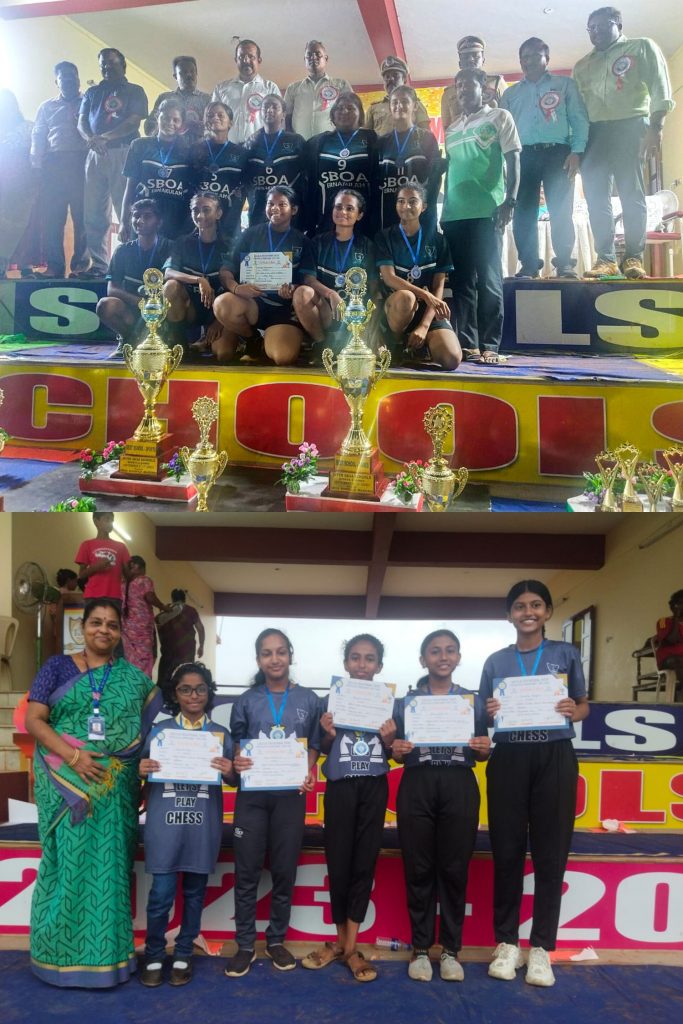 INTER SBOA SPORTS MEET 2023
In Inter SBOA sports meet at Madurai, Volleyball team secured second prize and Chess team won Silver medal.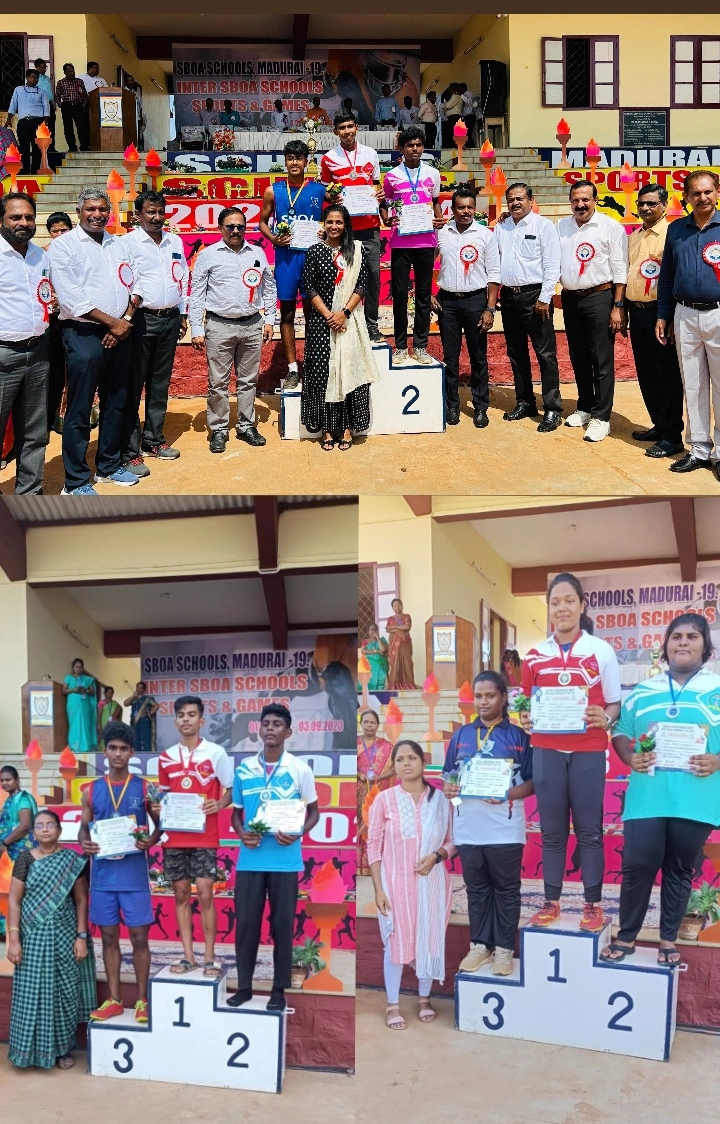 INTER SBOA SPORTS MEET (ATHLETICS) 2023
In SBOA Sports meet at Madurai , Adhvaith Sunil Kumar (XI) secured third prize in 800 m running race , Augustine Jees C S (IX) secured third prize in 100 m running race and Aparna C S secured second prize in Shotput.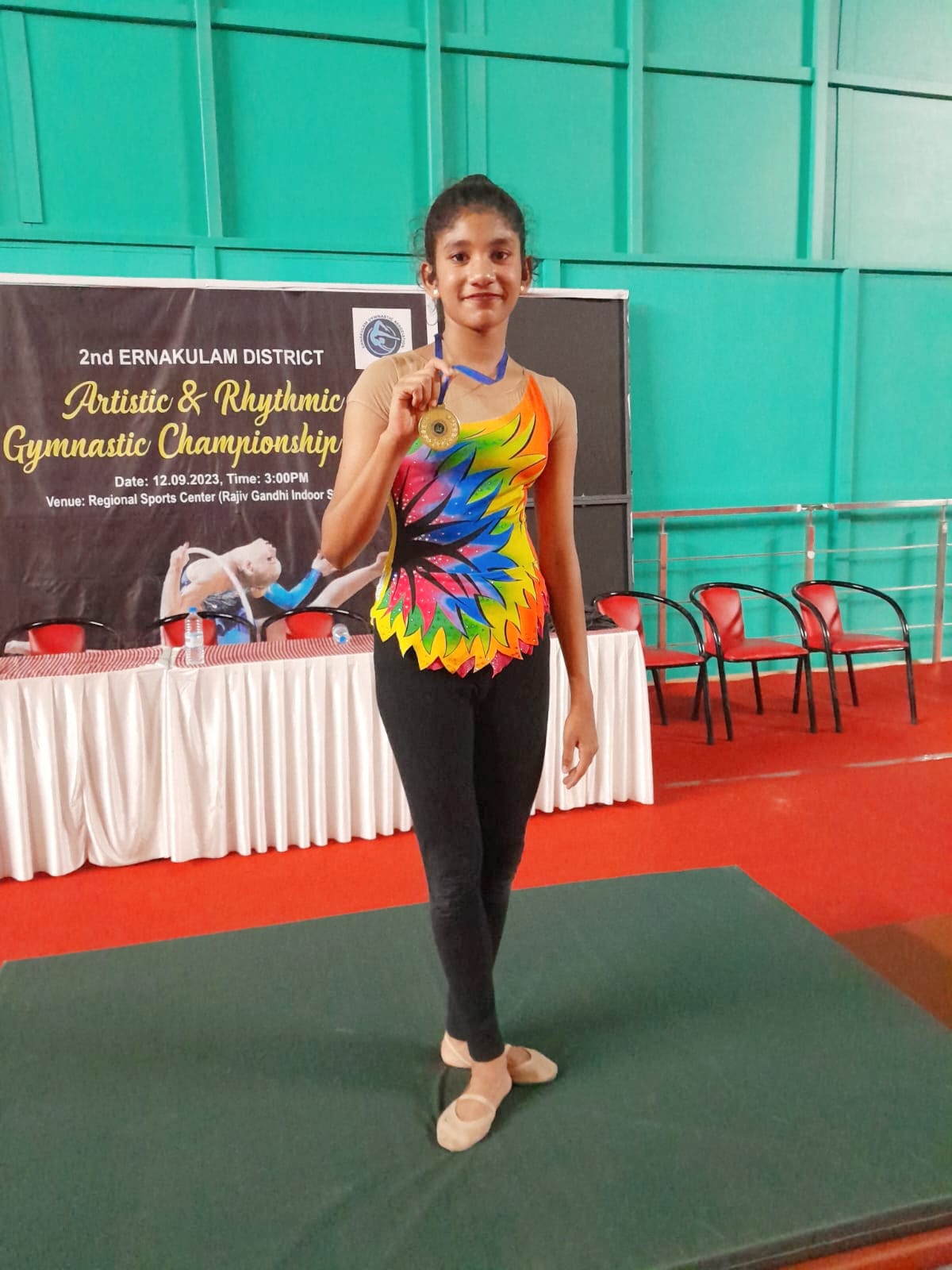 ARTISTIC & RHYTHMIC GYMNASTIC CHAMPIONSHIP 2023
In Second Ernakulam District Artistic and Rhythmic Gymnastic Championship , Vishrutha Vinod (VII) secured gold medal.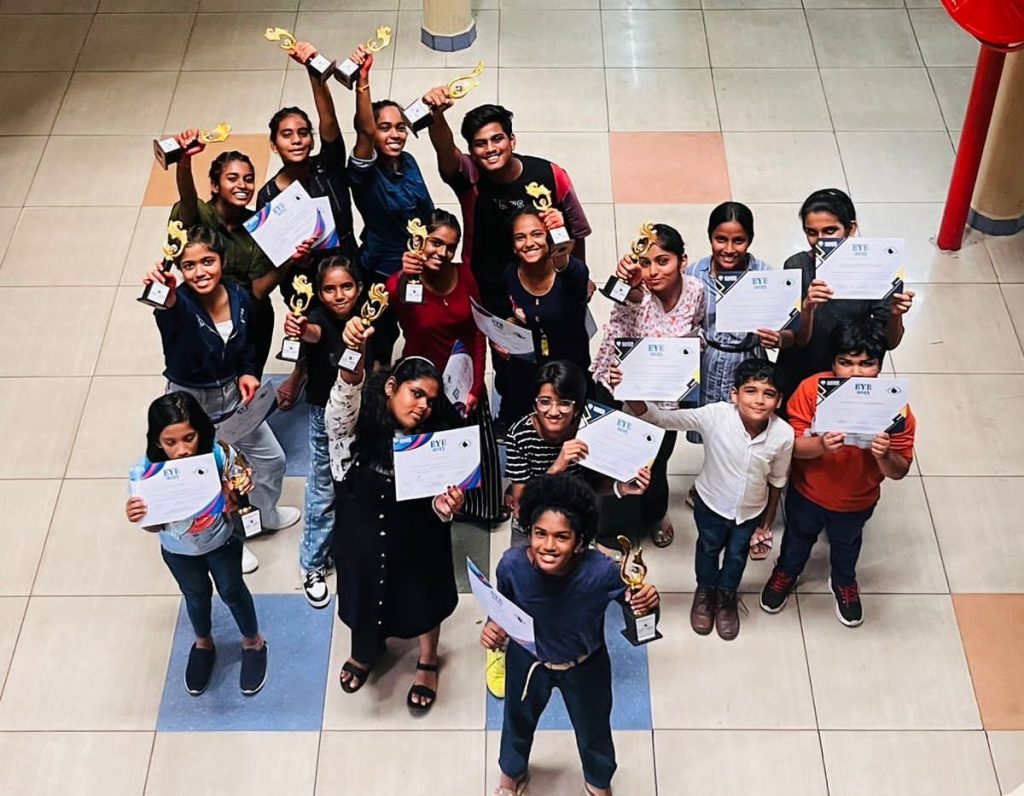 Our school bagged off the second Runners Up in EYE 2023, an inter-school event conducted by Najath Public School, Kalamassery. Theresa Missa (V) and Bhadra Vineesh (IV) was awarded the 2nd prize in Poster Design. Hursh S Antony (XI A) secured the 2nd prize for Photography. Nivedhya M R (VIII) won the 3rd position for Upcycling – a Craft event. Our school dance team also won the 3rd prize in Contemporary Dance themed Women Empowerment.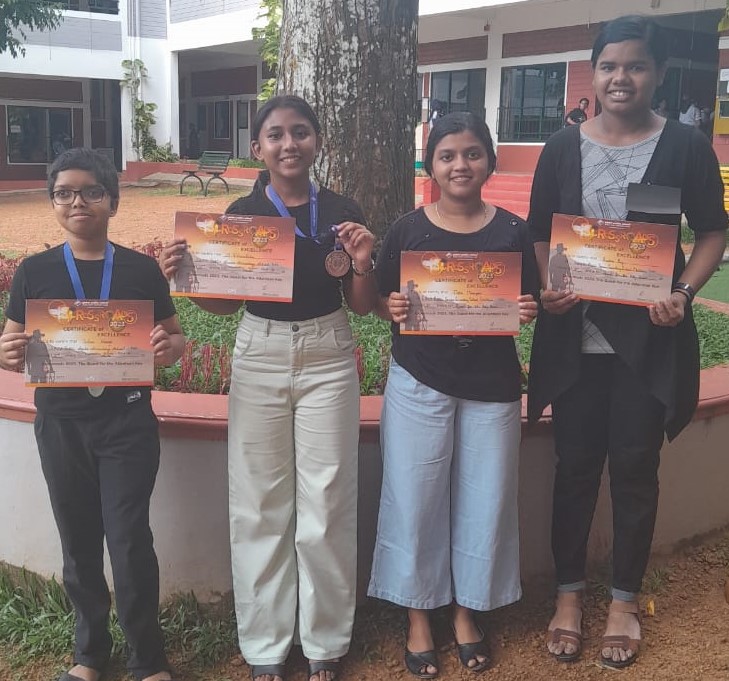 In CROSSROADS 2023 conducted by Global Public School, Yohan Niraj (IX) and M.Dhanshika (X) secured the 2nd prize in Crystalline Enigma – the Science Quiz. Rudra Raj and Matin Mariyam (XI) bagged off the 3rd prize in Quest for the Holy Grail – the Maths Quiz.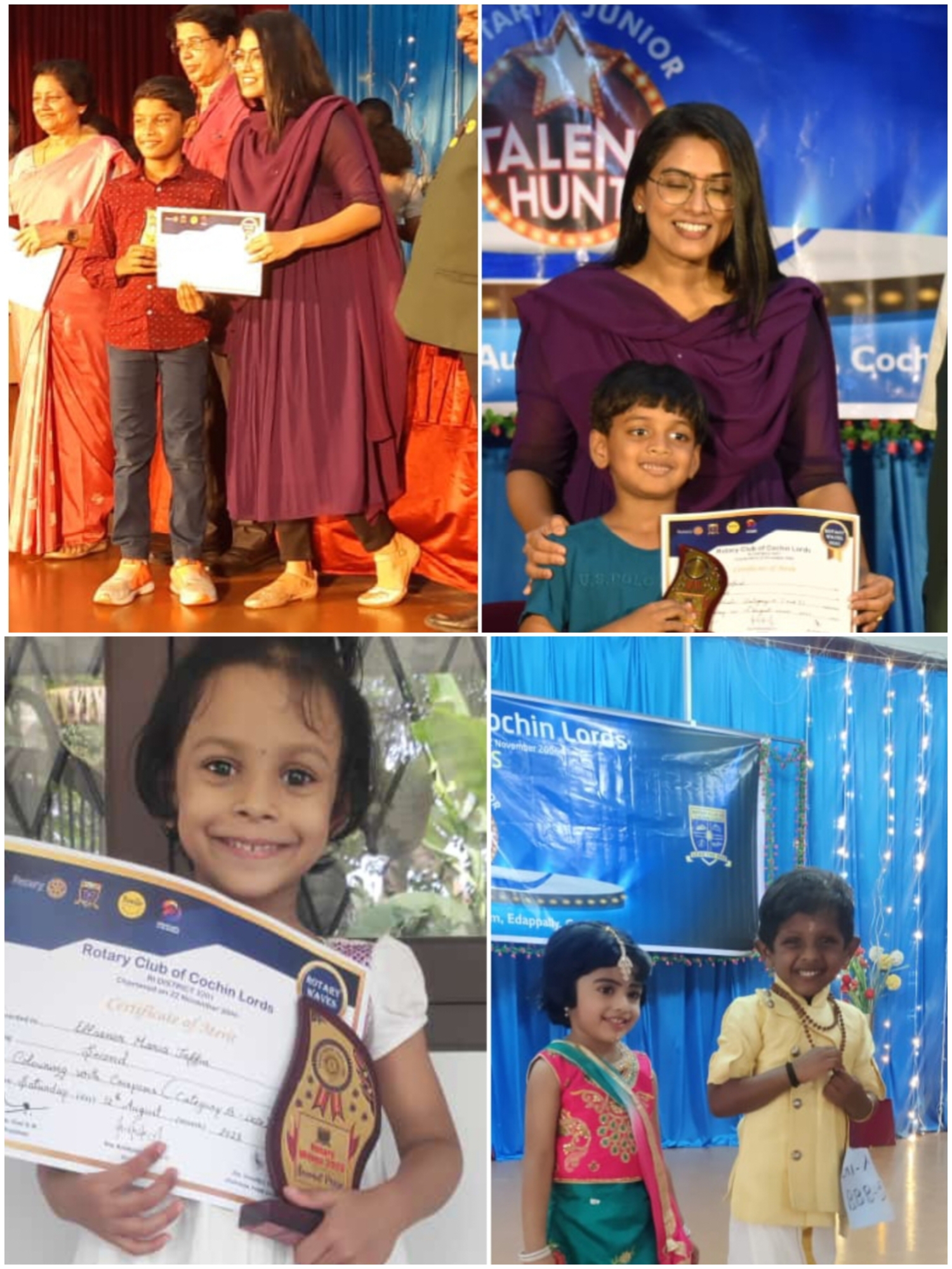 In Rotary Waves competition conducted at Champion School, our young ones brought home a haul of prizes. Sarvik Vysakh and Lakshmi Pratheesh (Pre K.G) secured the 2nd and 3rd positions in the Best Baby Contest. Chris John (V) bagged the third prize for English Elocution. Amaira Amal (LKG) was awarded 3rd for Story Telling. Deepojwal (I) got 3rd prize for Paragraph Reding. Also, Arnav Pratheesh (IV) secured 3rd prize in Light Music.
In the Interschool Penalty Shootout Tournament held at Isabella de Rosis Public school, Varapuzha, our School secured the Runners up Trophy. The Man of the Match Award was bagged by Sivasankar P.S (XI A) in the Quarter-Finals , Eiden George (IX C) in the Semi-Final and Abbel George (XI B) in the Finals. Sivasanker P S (XI A) was also adjudged the Best Shooter of the Tournament. 
INTRA ACADEMY RYTHMIC GYMNASIUM COMPETITION
In the Intra Academy Rythmic Gymnasium Competition, Visrutha Vinod (VII A) secured two gold medals, one silver medal and first in over all. She has also been selected for the district level.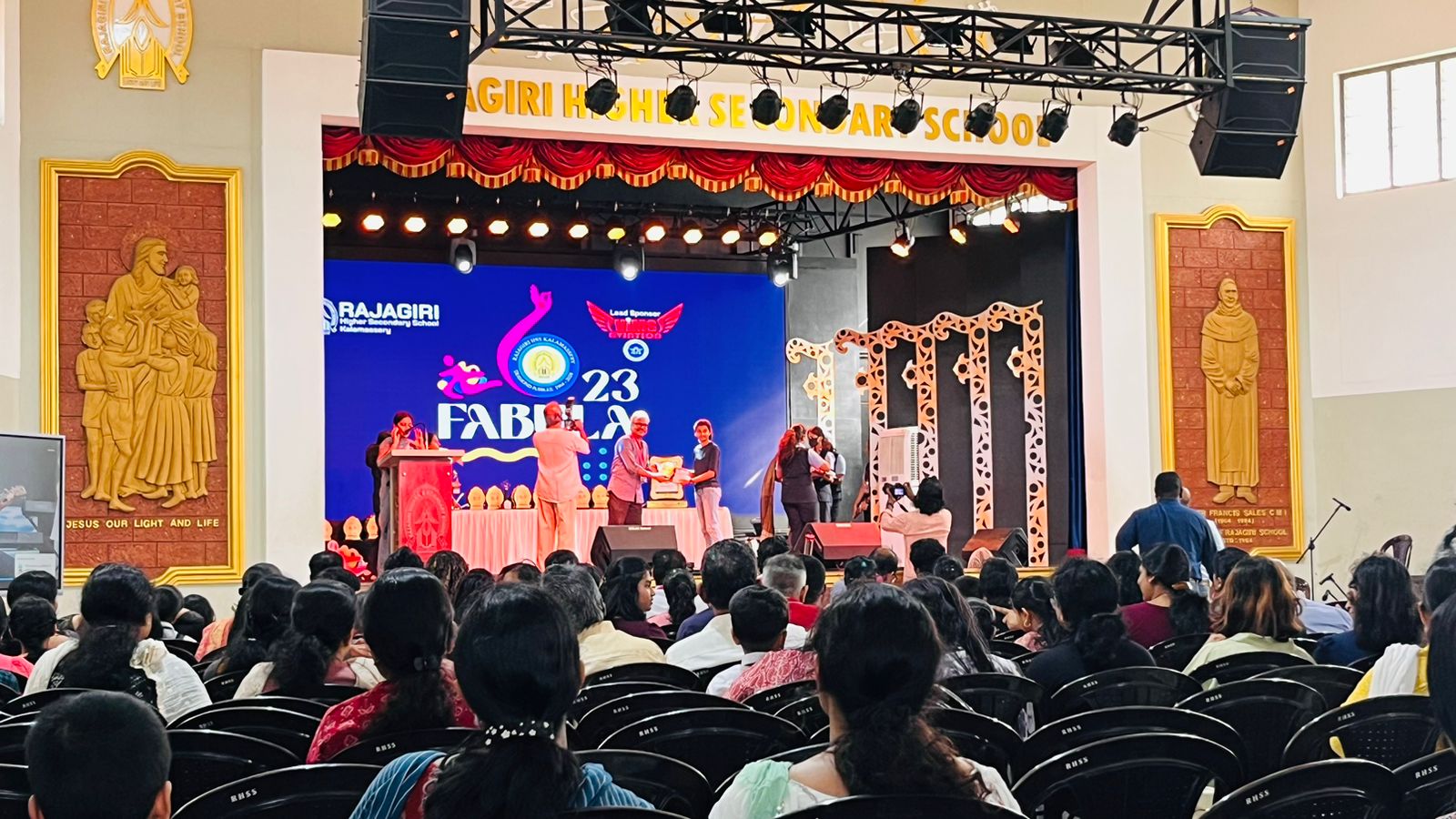 In FABULA 2023 conducted by Rajagiri Higher Secondary School, Raihan and Christeen of X B secured the second prize in Rangoli Art. Also, Lakshminanda Thejus of class XI A was awarded for bagging a position among the top five portrait paintings.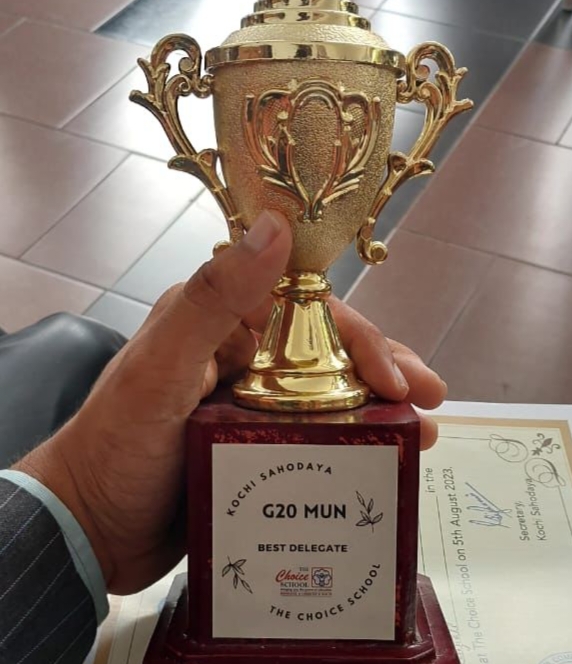 In the G20 MUN conducted by Kochi Sahodaya, Abhinav Menon (XI) secured the Best Delegate in the Newsroom Committee.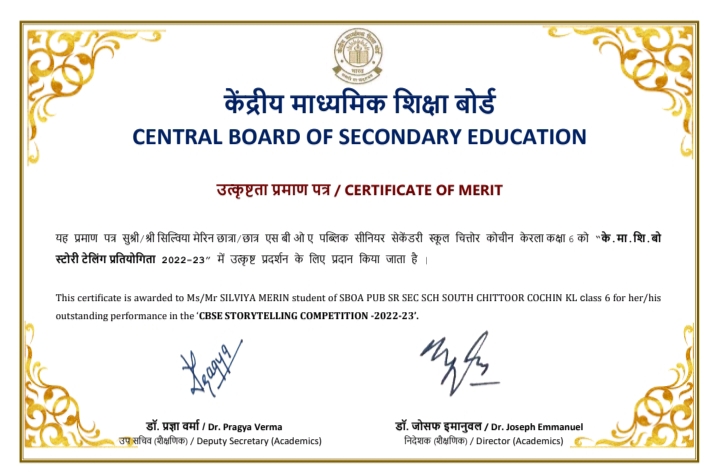 CBSE STORYTELLING COMPETITION
In the Storytelling Competition conducted by CBSE, Sylvia Merin of class VII secured Certificate of Merit for her outstanding performance.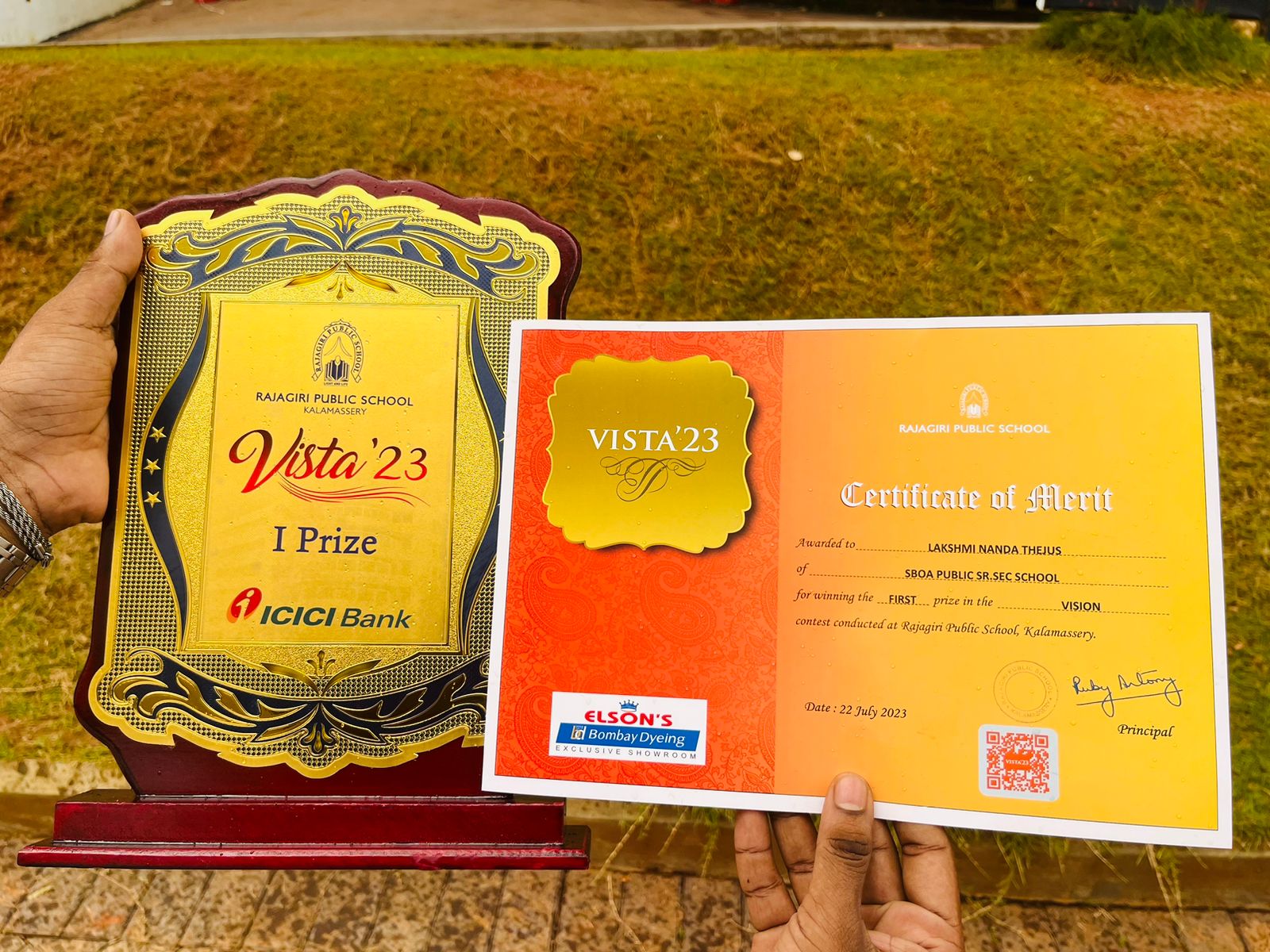 In VISTA 2023, an interschool event conducted annually by Rajagiri Public School, Kalamassery, Lakshminanda Thejus of class XI A secured the first position in VISION – a drawing event.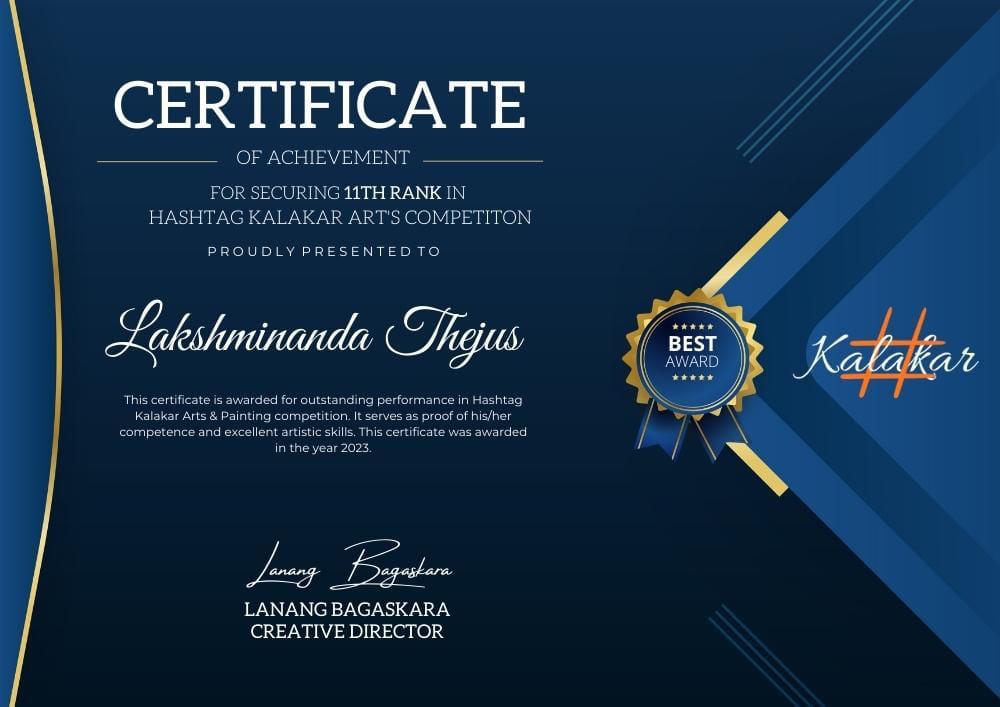 In the Hashtag Kalakar Arts and Painting Competition, Lakshminanda Thejus of XI A secured an All India Rank of 11.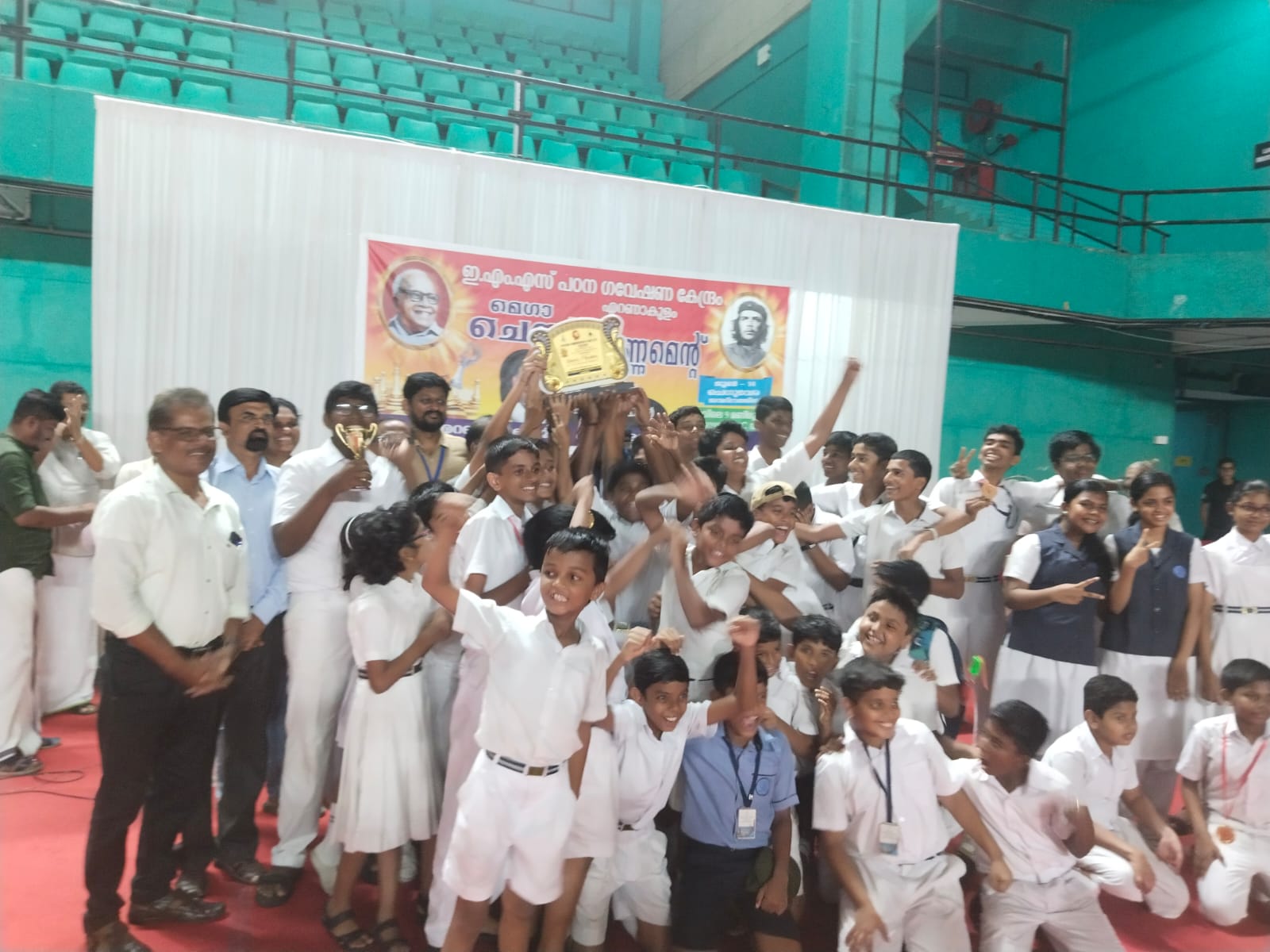 In the Open Chess Tournament conducted by Ernakulam Chess Association in connection with the Cheguvera Memorial, our school bagged the Overall Championship. In the Under-15 Category, Brian Fernandes (IX A), Adwaith (IX C), Goutham C (X A), Noel (IX A) and Srinandan (IX C) secured the 3rd, 4th, 5th, 8th and 10th positions respectively. In the Under-13 Category, Pranav Suresh (VIII A) and Abin Thomas (VIII B) were awarded the 7th and 10th positions respectively.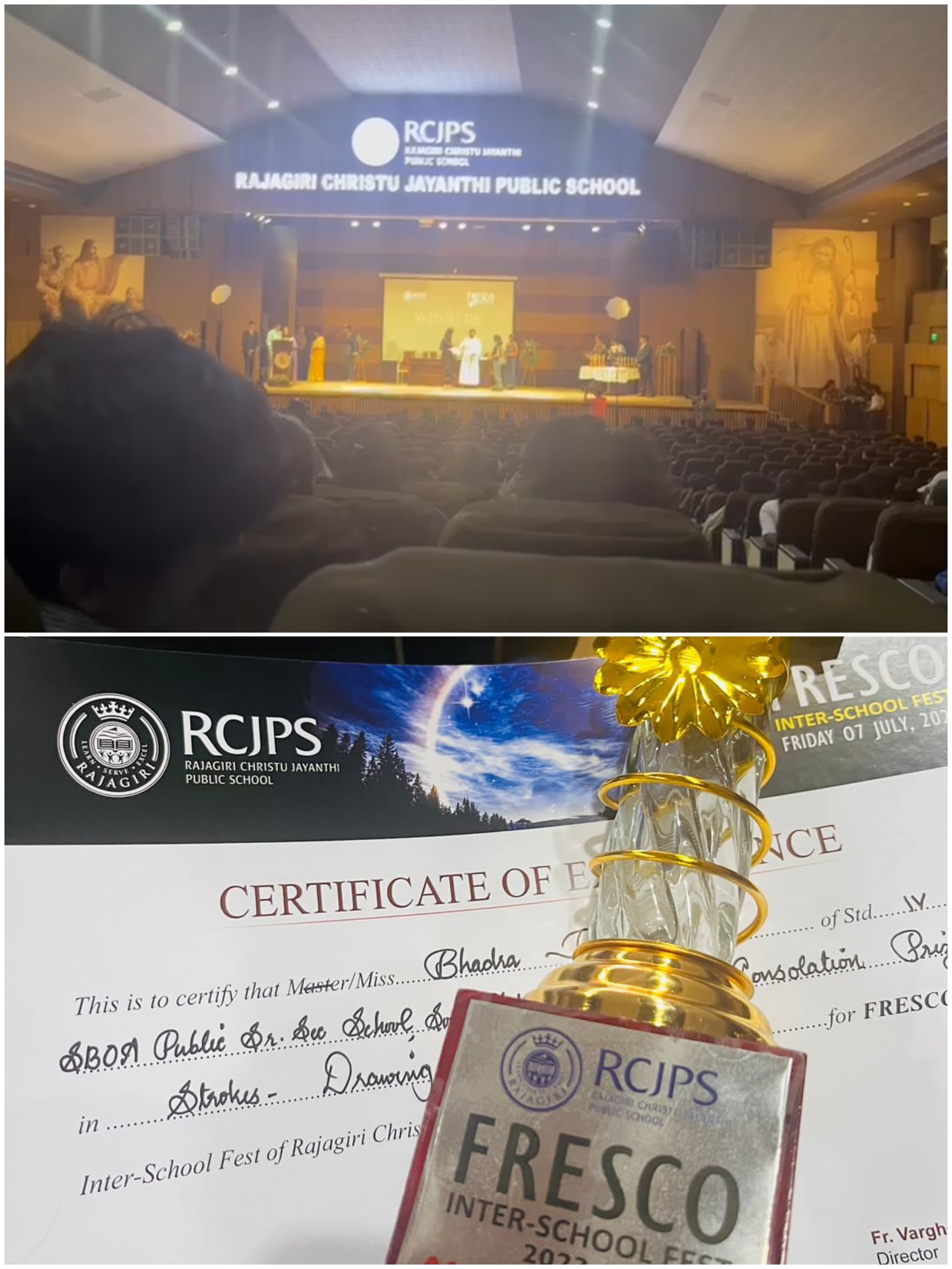 Our school participated in FRESCO 2023, an interschool event conducted annually by Rajagiri School, Kalamassery, in which Bhadra of Std IV won the consolation prize in Strokes – Drawing competition and Neha Kishore and Mithra Nixon of class XII secured the consolation prize in Paper Collage.